AUSXIP CELEBRATING
20 YEARS ONLINE 1996-2016

COLORING BOOKS CREATED BY MARYD

FICTION WRITTEN BY MARYD
Eva and Zoe In The Jewish Museum of Greece - Novel and Illustrated Non-Fiction/History/Coloring Book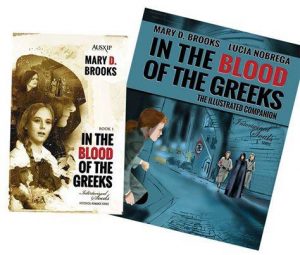 Thank you to everyone who donated / bid / won at the 20th Anniversary Starship Auction!

We have raised (tentatively)

$14,067.58 NZD

Overall this year we have raised:
$18,062.58
The Starship Foundation is AUSXIP's official Charity. Since 2006
MARYD'S RADIO PLAY - DOWNLOAD FREE!
AUSXIP NETWORK - UPDATING THE XENAVERSE SINCE 1996!
- Created and Maintained by MaryD (C) 1996-2017 AUSXIP Network
now including tv/movies with strong female characters: Supergirl, Rizzoli & Isles, Wonder Woman and more

LATEST UPDATESS

28 May 2017
Adrienne Wilkinson
Supergirl
27 May 2017
MaryD's Coloring Designs
Supergirl
26 May 2017
Adrienne Wilkinson
Supergirl
25 May 2017
Lucy Lawless
Supergirl
24 May 2017
Xena
Supergirl
Video clips from Season 2 Episode 22 Nevertheless, She Persisted (SPOILERS)
Supergirl / Wonder Woman
21 April 2017
Xena Fan Fic
Supergirl
19 May 2017
Xena Fan Fic
Little Gabrielle Learns to Read by Susan A. Rice
The characters are based on Lucia's Little Xena and Little Gabrielle comic strip. This story deals with Little Gabby learning how to read with the help of her older little warrior. Very cute.

Supergirl
18 May 2017
Supergirl Events
Supergirl Episode Updates
14 May 2017
Xena Fan Fic / Uber
Supergirl
13 May 2017
MaryD's Coloring Books
Supergirl Episode Stills