AUSXIP CELEBRATING
20 YEARS ONLINE 1996-2016

The Starship Foundation is AUSXIP's official Charity. Since 2006 we have raised over $150,000 and 100% of that money has gone to the Starship Foundation to benefit the Starship Health Children's Hospital in New Zealand.
Next
AUSXIP Starship Charity Auction
11 - 15 December 2016
to celebrate AUSXIP's 20th Anniversary!
AUSXIP Supergirl - Australian Supergirl Site
The Gilmore Girls: A Year In The Life
---
In addition to being a webmaster, I'm also a writer. Check out my books below.
You can find out more about my writing endeavours by going to my Author site
at www.nextchapter.net
CREATED BY MARYD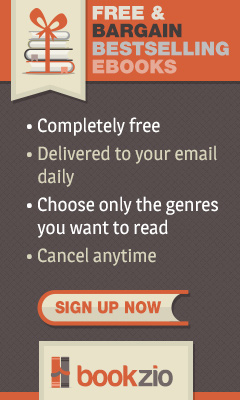 AUSXIP

NETWORK

- UPDATING THE XENAVERSE SINCE 1996!
COPYRIGHT AUSXIP NETWORK / MARYD 1996-

201

6 All rights reserved

LATEST UPDATES

26 July 2016
Lucy Lawless
Rizzoli & Isles
Rizzoli & Isles Video
Supergirl
25 July 2016
Rizzoli & Isles Videos
24 July 2016
This year's SDCC has produced some incredible footage and events. It's going to take some time to collate everything but in the meantime...
One of the most anticipated events was the released of the new Wonder Woman movie trailer. SERIOUSLY cool. Gal Gadot is the worthy successor to Lynda Carter. Gal is INCREDIBLE.
From dir. @PattyJenks, WATCH the official Comic-Con trailer for #WonderWoman, ft. @GalGadot! #SDCC2016 #WBSDCChttps://t.co/GEIGXpA0YR

— #WonderWoman (@WonderWomanFilm) July 23, 2016
23 July 2016
Lucy Lawless
Rizzoli & Isles
Rizzoli & Isles Video
22 July 2016
Supergirl
Rizzoli & Isles Video
Angie Harmon
21 July 2016
Lucy Lawless
Xena: Classic
Supergirl
20 July 2016
Lucy Lawless
Supergirl
19 July 2016
Supergirl
Rizzoli & Isles Videos
18 July 2016
Lucy Lawless / SDCC
Supergirl
Wonder Woman
17 July 2016
There's been a few changes behind the scenes on AUSXIP. Our main focus is on Xena and the upcoming Reboot but we also have Rizzoli & Isles and actors sites (Lucy, Renee, Adrienne, Erin Cummings, Angie Harmon, Sasha Alexander). Since my interests have moved me to create other sites (I did try and resist but as the Borg are fond of saying...Resistance is Futile) I hope you enjoy these as much as I do.
I'm pleased to welcome Mary Terrell as part of the AUSXIP team. She is looking after the Facebook and tumblr sites. I'm also pleased to welcome MartineXena who is our New Zealand reporter for all things Lucy.
AUSXIP Site Updates
The Entertainment Zone site has been renamed to AUSXIP Warrior Women - focuses on Supergirl, Wonder Woman, Gilmore Girls and other cool shows:
For those who are on Tumblr
For those on Facebook
For those on Twitter